THE ANTI "BULK PACKAGING"
They say that wisdom comes from experience. We've been around for over 28 years and we know how to help you promote your brand with the latest in promotional products and printed apparel. We also know that in order to separate yourself from the pack, you need to take it one step further.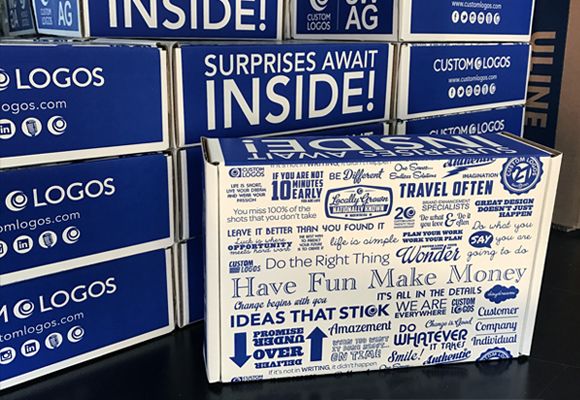 The proof is in the product
but the presentation is what sells.
Custom Logos has an on-site department that helps make good products become great promotions. An engraved bottle of wine is a classy year end thank you for your clients, but that same bottle with a branded carrier and personalized thank you card will ensure that your appreciation comes through loud and clear. The only thing better would be a nice bow on the top to wrap it all up. Either way, we've got you covered. No really, we can put a bow on the top of the bag!
A great way to welcome your latest talent on their first day might be a branded hoodie and coffee tumbler. Who wouldn't like to start off with some great company SWAG? Wait, here's a thought, package the two together along with a thumb drive loaded with all the necessary onboarding materials wrapped in the perfect bring your lunch to work cooler bag. Take the ordinary and turn it into extraordinary. It's what we do. And what we do, we do better than anyone else.