Your Custom Line of Branded Apparel
Did you know that your company manufactures custom apparel? Well not exactly, but with our custom label neck prints you can look like you do. Why promote a brand from one of the big mills when you could let us remove the existing tag, print your own logo on the inside of the shirt, and before you can say AWESOME, a new line of apparel is born.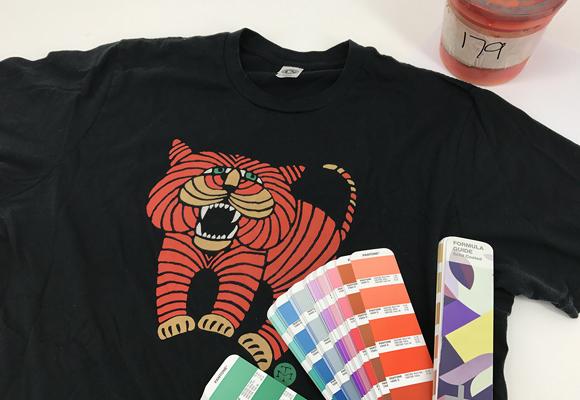 WE CAN HELP YOU START TO FINISH
100% in-house production since 1989
Not sure where to start? No worries. We can help you with the entire process from start to finish. Let our Design Team create the perfect label using your logo and all the necessary information in a style that matches your brand aesthetic while giving you the perfect look. But wait, there's more. Folding, bagging, PCI bar coding, and anything else needed to prep your apparel for retail display is all yours for the asking.