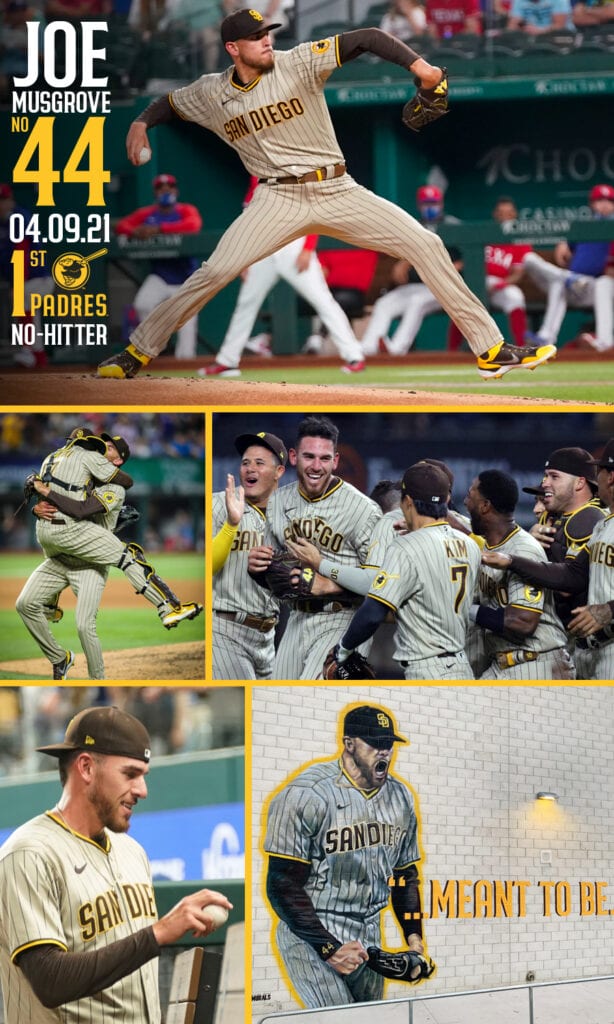 Being a San Diego Native comes with a lot of sports letdowns. The NBA leaving San Diego. No professional Hockey team.
The Chargers not only leaving town,  but never claiming a Super Bowl title while they were here. And then there are the Padres.
Many years of not so great teams. Sure we had Tony (Gwynn). Sure we went to the World Series once (and got beat down by the Yankees).
There have been a handful of great memories, plays and players but what WE, as the collective Padres fans want, is a World Championship.
A World Series banner to hang in Petco park. This season is set to be a different one. We have the best pitching staff in baseball.
We have an electric team of young, hungry players that want to win. We have Fernando Tatis Jr… the face of the MLB. We know this season
will be different than the last shortened one. A marathon vs the sprint of last year and it's going to take a lot. We knew there would
be a lot of milestones surpassed this year but one that has hung over our heads for 8,205 games. The No Hitter.
That streak ended thanks to six-year veteran Joe Musgrove. A San Diego native that this year came home to the team he grew up watching.
The right-hander needed 112 pitches to go the distance, while striking out 10 of his 28 batters faced. Musgrove's masterpiece
would have been a perfect game, had he not hit Joey Gallo by a pitch with two outs in the bottom of the fourth. It was an
incredible moment for Padres fans and all baseball fans alike. Hometown Hero gives us our first No-No. It reignited the fervor we feel.
The feeling that this season will be special. That this could finally be our year. This No Hitter is special but we want it all. Period.
Chris Provinzano
Creative Director & Lifelong Padres Fan