Bringing your brand to life one stitch at a time
In 1990, just one short year after our inception, we responded to the demands of our rapidly growing customer base and made investments in the equipment and staff to bring our custom embroidery services in-house. For over 27 years Custom Logos has employed a dedicated staff of 10 hard working professionals who ensure that we deliver the highest quality embroidered apparel and gifts available anywhere on the market.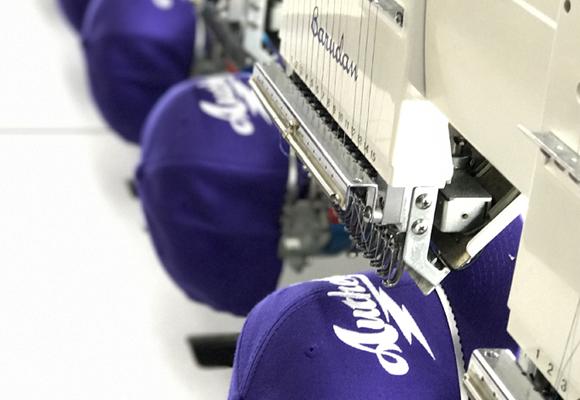 IN-HOUSE AND UNDER OUR CONTROL
We understand that the secret to a sharp looking piece of embroidered apparel is a combination of both the perfect garment and the digitizing of your logo. Digitizing is the often overlooked but hugely important process in which a graphic logo file is converted to the DST file that the embroidery machine will read to stitch your brand to life. A DST file is a map, and similar to any other map making process the experience and skill of the digitizer plays a critical role in the quality of the final product.
Custom Logos has perfected the art of embroidery from the skill of our digitizers to owning our own state of the art equipment. Pair that with our industry leading sales staff and Custom Logos will ensure that your brand receives the winning combination of that perfect garment decorated with a crisp professional looking embroidered logo.